Gas smart meter battery,does the gas meter have batteries? These are powered by batteries built into the gas meter. The gas company rules that the householder does not have permission to turn on the gas device to change the battery, so the gas battery is designed to last more than 10 years until it needs to be replaced and the gas meter will alert our system.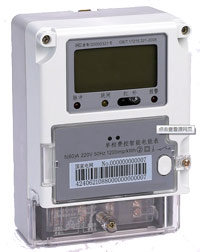 You may notice that your gas meter beeps when the battery is low. Unfortunately, the battery in a meter is not as easy to replace as the battery in a remote control, so if the battery fails, then the meter will need to be replaced.
How long does the gas smart meter battery last? 10 to 20 years. Batteries, which power gas, water and heat meters, must last 10 to 20 years.
What happens when the gas meter battery runs out? Gas meters are battery-powered and designed to last at least 10 years. In some cases, the gas supply shuts off automatically once the equipment fails, and engineers must replace the battery before reconnecting the gas supply.
Gas meter battery specifications are ER34615+HPC1550, you can choose lithium thionyl chloride battery as life capacity support, plus hybrid supercapacitor, can also be customized according to your device power consumption.

Gas smart meter battery, we can also customize various lithium battery assembly solutions。