Long Sing Technology Group (Hong Kong) Limited
The leading lithium battery manufacturer, expecially in hybrid capacitor, lithium socl2 battery, low temperature lithium ion battery solution, ultra low temperature battery solution
LONG SING is a leading lithium battery manufacturer in China and we have more than 20 years of history and have always offered the highest level of service and quality. With our own laboratories, testing facilities, and more than 200 professional engineers conducting daily research and development, we're always a step ahead of our competition.
LONG SING IOT battery has been used in many IOT enterprises, and are among the top three ranking of IOT battery industry. The IOT series battery pack combined through the series-parallel connection between HPC and lithium thionyl chloride battery can completely meet projects needs and triumphly applied to such items as intelligent transport(ETC electronic tag), telematics, driver assistance, stolen vehicle recovery, automatic emergency call (eCall), fleet management applications, smart meter and a number of wireless IoT solutions based on scalable communication solutions including NB-IoT, 4G and 5G.
Below is our main products.
Hybrid supercapacitor battery
 It is a hybrid capacitor,also known as Hybrid Pulse Capacitor (HPC), it has low impedance and can deliver high current pulses, it works under extreme temperature from -40°C to 85°C ,it was highly recognized (awarded gold medal) in the 45th International Exhibition of Inventions of Geneva 2017, so if you are looking for low temperature lithium ion battery solution, ultra low temperature battery solution, you are at the right place.
li socl2 battery
It is also called lithium thionyl battery, lithium socl2 battery, it features:
High operating voltage (lithium 3.6v, lithium manganese 3.0v)
High energy density (700WH/KG lithium, 450WH/KG lithium manganese soft pack)
Long storage life, 25℃ annual self-discharge rate not more than 2%
The ER series battery includes ER17505 battery, er18505h battery, er18505M battery, er26500h lithium battery, er34615h battery etc.
We also manufacturing the LiPo and LiFePO4 battery. We are an advanced company offering research, development, production, and sales services. 
OEM/ODM services
Based on our customer's requirements, we can customize hybrid capacitor and lithium ion battery pack for different projects, providing a full service from designing and producing battery, to battery packing and shipment.
Our quality
Before shipment to customers, all the  batteries will have a complete and further test, such as dimension, capacity, voltage, impedance, weight, current, charge ending voltage, discharge ending voltage, charging current, discharging current and so on.
At Long Sing, we believe in clean energy. Our team members love what we do, and we are passionate about our lithium ion battery  products that will power a smarter and cleaner world. We are responsible for our customers and our value comes when we provide a better battery solutions that meet customers' needs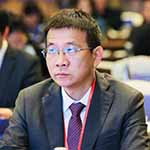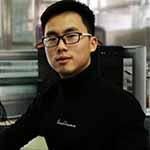 Maxwell Evans
Technical Director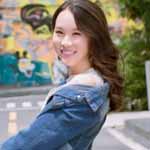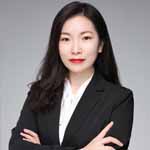 Consult with a battery project solution expert